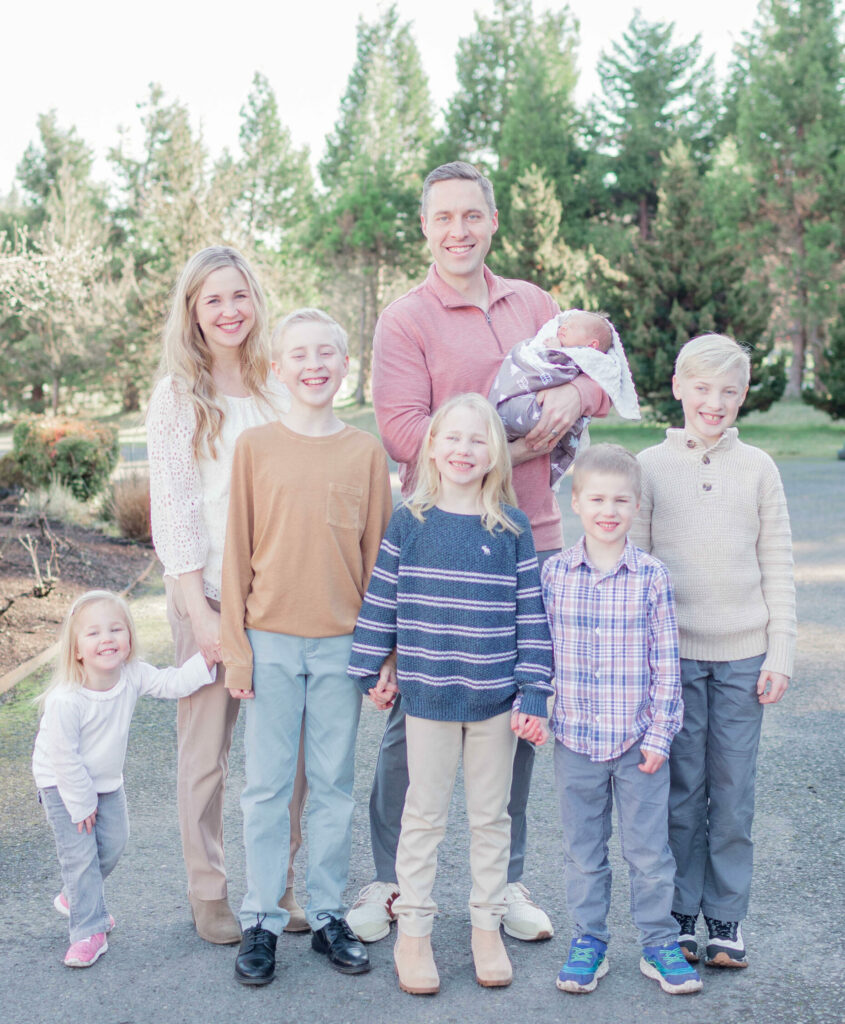 John Dombroski & Family
Owner Operator
Local Ownership
It's my full-time job—and really my passion—to make sure your interaction with my restaurants are always a great one.
While I am part of a large organization, as an Owner-Operator, I'm actually an individual business partner of Chick-fil-A. This brings not only responsibility and accountability, which is good for Guests and our Team Members alike, it also allows me to bring a local flavor to the Restaurant.
My wife, Aubrey, and I love raising our kids, Alex, Zach, Elena, Brendan, Raegan, and Jude here in Clark County. It's home. We love the family-oriented community while also being able to spend time in the natural beauty surrounding us.
The root of the word Restaurant means "to restore or refresh." We want to be a place where our neighbors can find restoration—where Guests connect with family and friends. We want this to be a place in which our guests create memories, have important conversations, and even heal or restore relationships while being served a delicious meal and genuinely cared for in a welcoming environment.
I love meeting members of our community, so if you happen to see me around the Restaurant, please take a few minutes to get acquainted.
I truly look forward to meeting you.
– John